Kenneth L. Samuel, M.Div., D.Min.




"Never allow your public position to prevent you from being your authentic self."
~Dr. Kenneth L. Samuel

"Learn the lessons in the valley so you have wisdom for the mountain top."
~Dr. Kenneth L. Samuel

"Don't become addicted to acceptance."
~Dr. Kenneth L. Samuel

"Don't be so focused on what's Current that you miss what's Coming."
~Dr. Kenneth L. Samuel

"It's not enough that people love you… you must teach them how to love you."
~Dr. Kenneth L. Samuel

"You may not attend church, but if you have any moral compass, you have been touched by someone who does attend church."
~Dr. Kenneth L. Samuel

"Victory is not just about your Win… it's about your Witness."
~Dr. Kenneth L. Samuel
Dr. Kenneth Lee Samuel is a native of Darlington, South Carolina, one of four children born to Mr. & Mrs. Bessie and Albert Samuel, Sr. He has been the recipient of many scholastic and civic honors, including 'A Better Chance Scholarship', which allowed him to attend high school at the prestigious Delbarton School in Morristown, New Jersey. He graduated in 1978 from Wesleyan University in Middletown, Connecticut with a Bachelor of Arts degree in American History. He continued his academic pursuit by matriculating at the Candler School of Theology of Emory University in Atlanta, Georgia, where he received the Benjamin E. Mays Theological Fellowship Award, among others. In 1981, he received his Master of Divinity Degree. In 1996, he received the Doctor of Ministry Degree from the United Theological Seminary in Dayton, Ohio. His theological focus is in the field of homiletics and social ethics.
Dr. Samuel was licensed as a Minister of the Gospel on his 23rd birthday, August 5, 1979, at the historic Ebenezer Baptist Church in Atlanta, Georgia, under the pastorate of the Reverend Dr. Joseph L. Roberts, Jr., and Pastor Emeritus, Dr. Martin Luther King, Sr. He was ordained in 1982 also at Ebenezer Baptist Church. In November 2002, Dr. Samuel was granted full ministerial standing in the United Church of Christ through the Georgia/South Carolina Association of the United Church of Christ.
In March of 1987, Dr. Samuel organized the Victory for the World Church, which has dual standing as an Independent Baptist Church and an active congregation of the United Church of Christ. Located in Atlanta's eastern suburb of DeKalb County, Victory Church seeks to address the total needs of the total person through a broad array of ministries and services which promote the spiritual development, educational enhancement, fiscal fitness and social empowerment of every child of God – regardless of race, gender, culture, class or sexual orientation.
Dr. Samuel has served as an Adjunct Professor in the Religion and Philosophy Department at Clark Atlanta University and at Lancaster Theological Seminary. In addition, Dr. Samuel has served as a Teaching Assistant in homiletics at the Candler School of Theology, Emory University. Dr. Samuel's first book, entitled 'Solomon's Success: Four Essential Keys to Leadership' has appeared as a number one best seller in the Christian Century Magazine. Currently, Dr. Samuel is one of the writers of the United Church of Christ 'God Is Still Speaking' Daily Devotionals.
Believing that our love for Jesus cannot be separated from our passion for Justice, Dr. Samuel has engaged in the Human Rights struggle through numerous agencies, which include serving as Vice-Chair of the African American Ministers' Leadership Council of People For the American Way (Washington, D.C.), Trustee Board Member of Lancaster School of Theology (Lancaster, PA), Board Member of Leadership DeKalb (the premier Leadership Development program in DeKalb County, GA),  Religious Advisory Board Member of the National Black Justice Coalition, Past appointed member of the Georgia Council on Adult Literacy, Past member of the Citizens Panel Review Board of DeKalb Juvenile Court (CASA), Volunteer Chaplain of the DeKalb County Jail, Past Board Member of the Scottdale Child Development Center, Past Southern Regional Chaplain of the Alpha Phi Alpha Fraternity Inc., Past Chair of the United Way Ministerial Campaign, and Past President of the DeKalb County, Georgia Branch of the NAACP. Additionally, Dr. Samuel has been elected as a Georgia delegate to several Democratic National Conventions.
As the founder of the Victory Outreach In Community Empowerment (VOICE) 501c3, Dr. Samuel has led several community service programs, including Customer Service Training, Career Development Workshops, Foreclosure Prevention Programs, Homebuyer Down Payment Assistance Workshops, Financial Literacy Classes, Health and Wellness Fairs, and Computer Skills Training. VOICE has also provided free GED preparatory courses for ages 17 and older and physical recreation for youth ages 12-18.
Dr. Samuel is the proud parent of one daughter, Kendalle Marye, and resides in Atlanta, Georgia.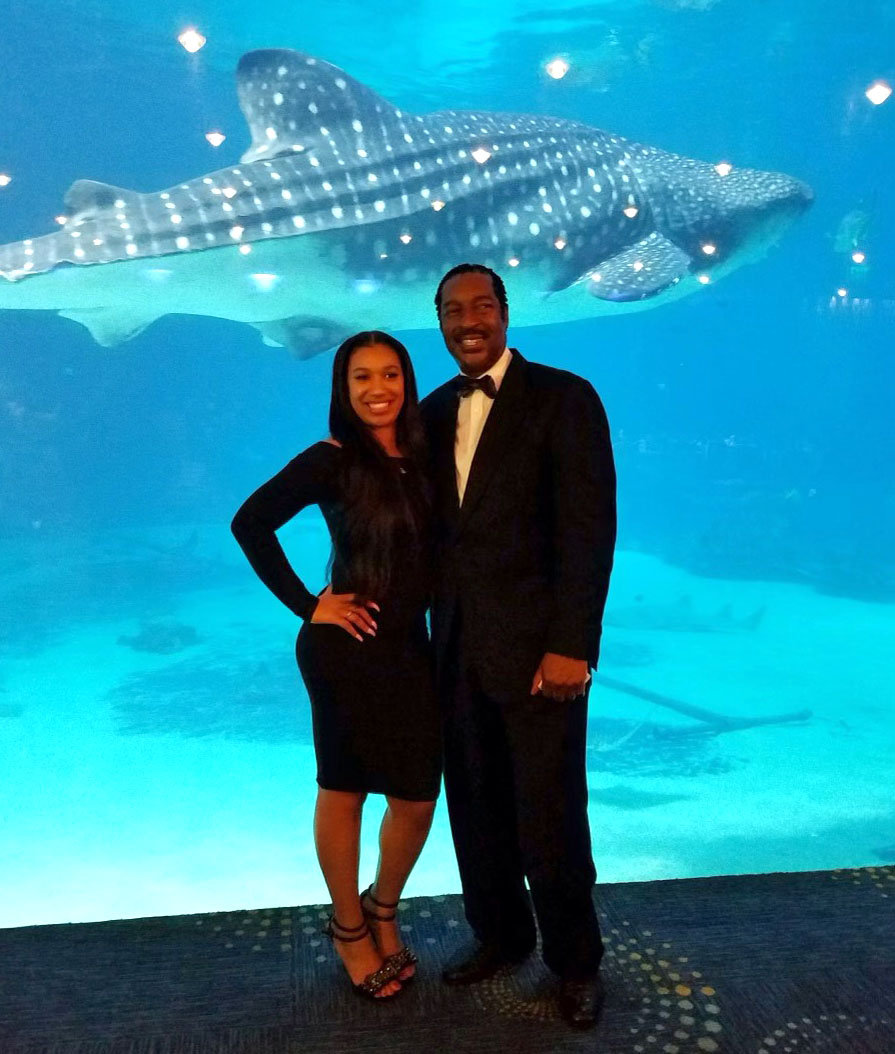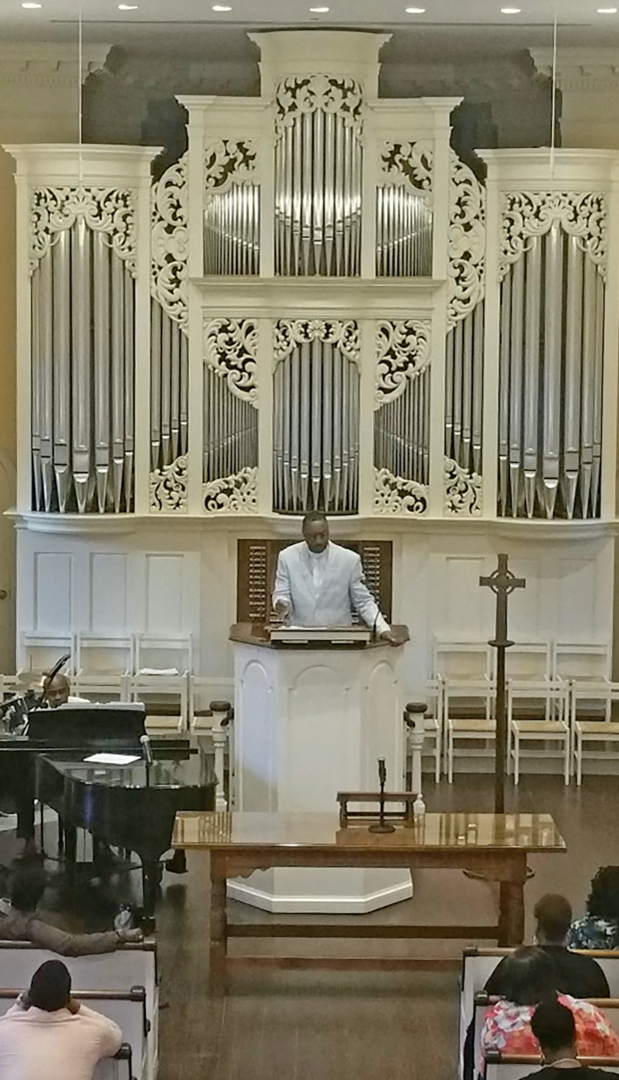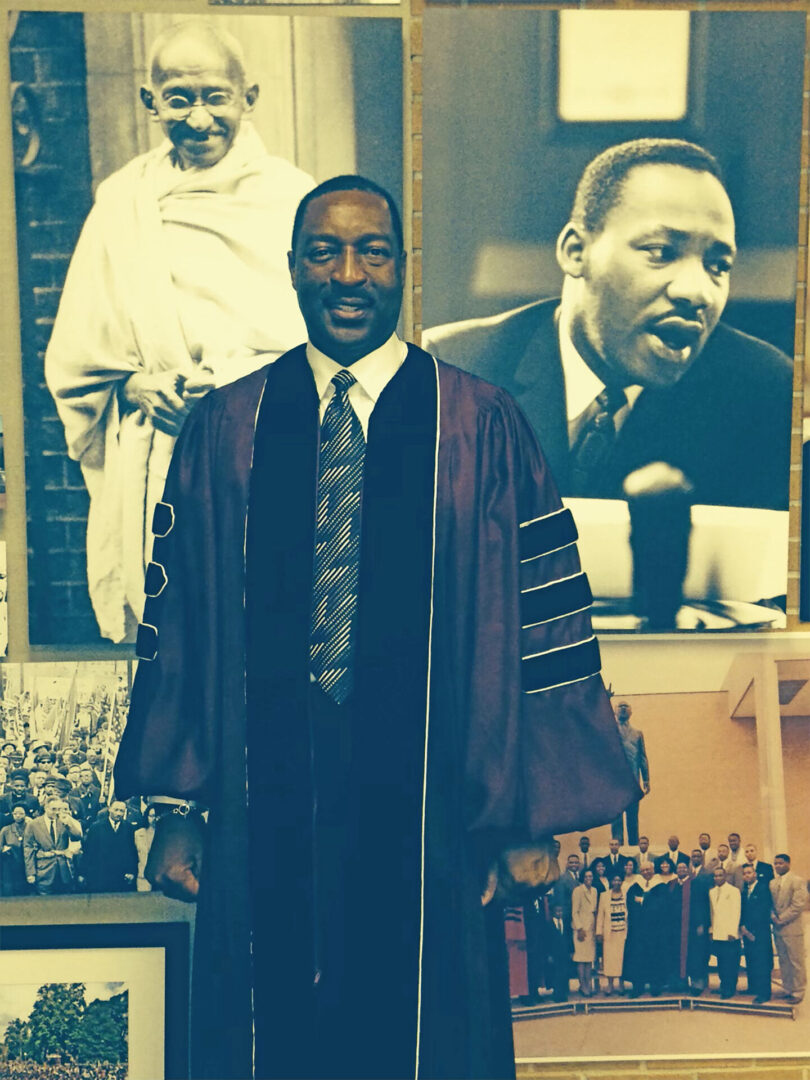 Join the Victory Celebration
Find a Word In UCC Daily Devotionals
UCC Daily Devotionals offer daily words of encouragement and biblical insight. Dr. Kenneth L. Samuel is one of the UCC devotional writers. Subscribe to the UCC Daily Devotional now and get your daily inspiration.