We are More Than Conquerors
The Vision of the Victory Church is to address the total needs of the total person through the Good News Gospel of Jesus Christ. Our aim is to develop a full complement of services and celebrations that speak to the spiritual and the physical; the personal and the political; the mental and the financial dimensions of human life.
The foundation of our ministry rests upon Romans 8:37, which tells us that in all of the vacillations and vicissitudes of life, 'We are more than conquerors through Christ that loved us.'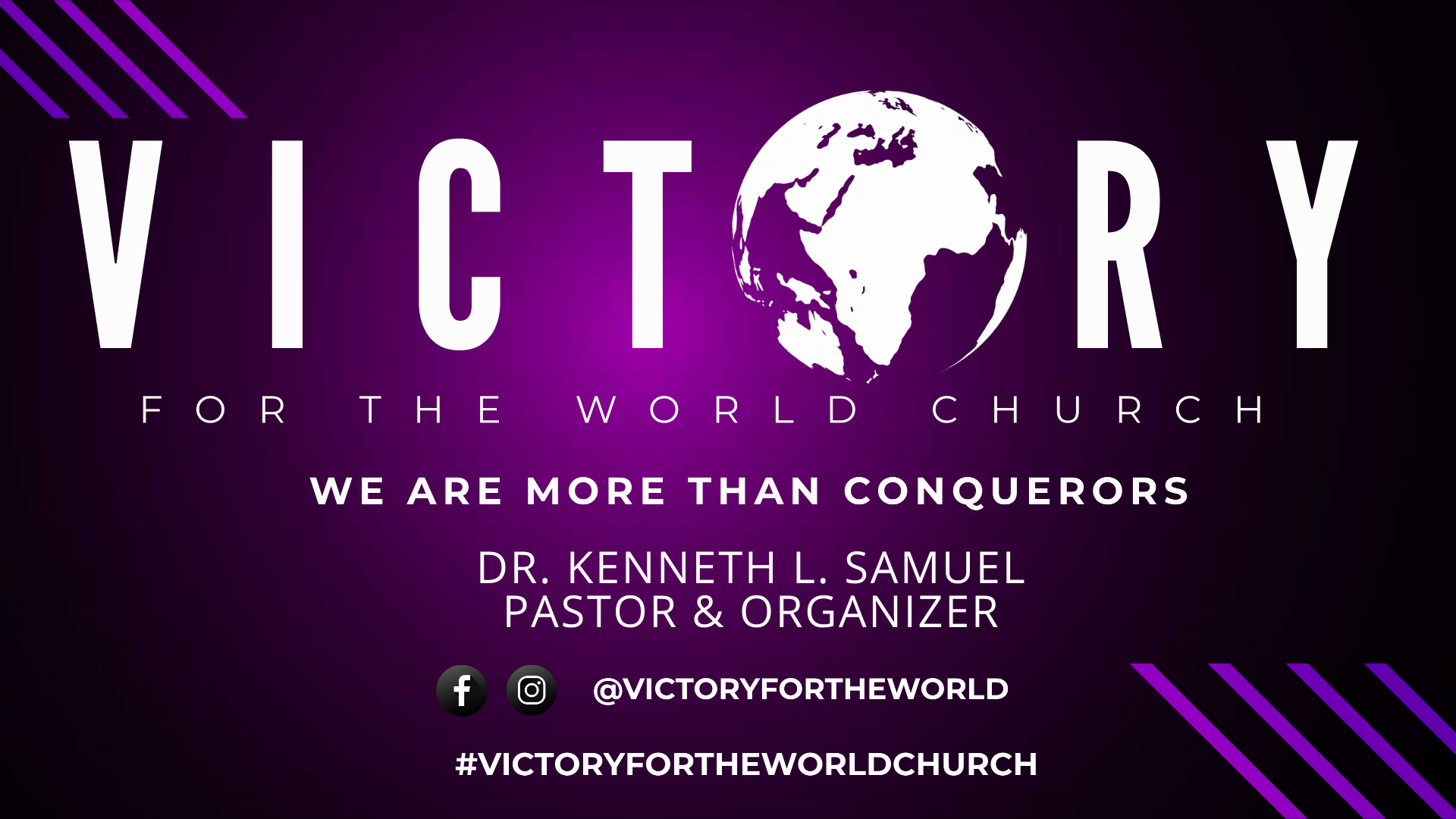 Join our Church. No matter who you are or where you are on life's journey, you are welcome at Victory for the World Church. Come grow with us in the grace and knowledge of God in Christ Jesus.