Purchase a PDF Copy of the 2022 Advent Devotional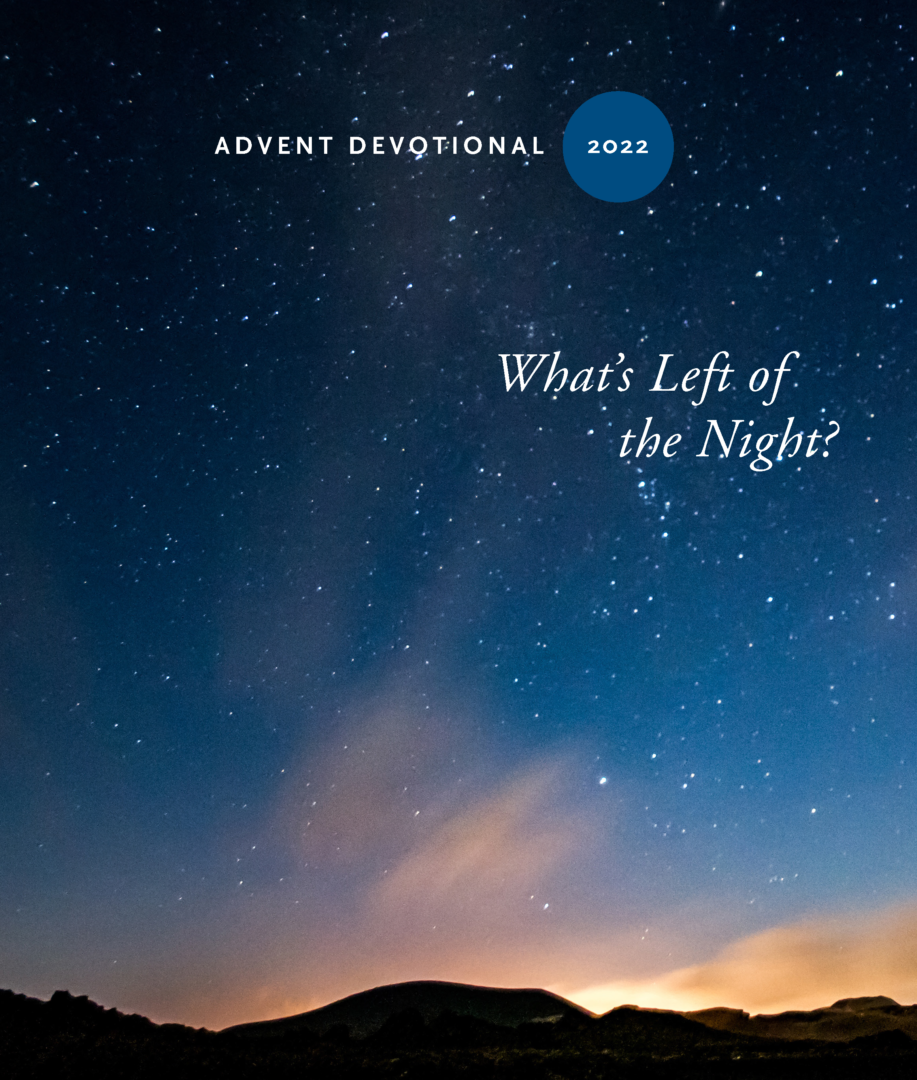 After completing purchase, be sure to download and save the PDF file to your computer.
What's Left of the Night: 2022 Advent-Christmastide Devotional
$5.00
Material: PDF
All of us who yearn for brighter days could benefit from more appreciation of how life is sustained, fortified, and renewed in the dark.
Once again in 2022, the Stillspeaking Writers Group and contributors offer a daily devotional to guide us through the days of Advent and Christmastide, to the celebration of Epiphany.